investing in your education leads to overall well-being in life
Schools and universities offer programs and subjects that supposedly lead to successful careers, however, these courses should coincide with life science programs. When taken together, students can lead a more fulfilling, good and happy life. With a positive  balance comes increased productivity in both personal and social aspects of life.
CA Institute is proud to have Ladislav Babsky,  a world reknown instructor in life sciences, to provide these courses.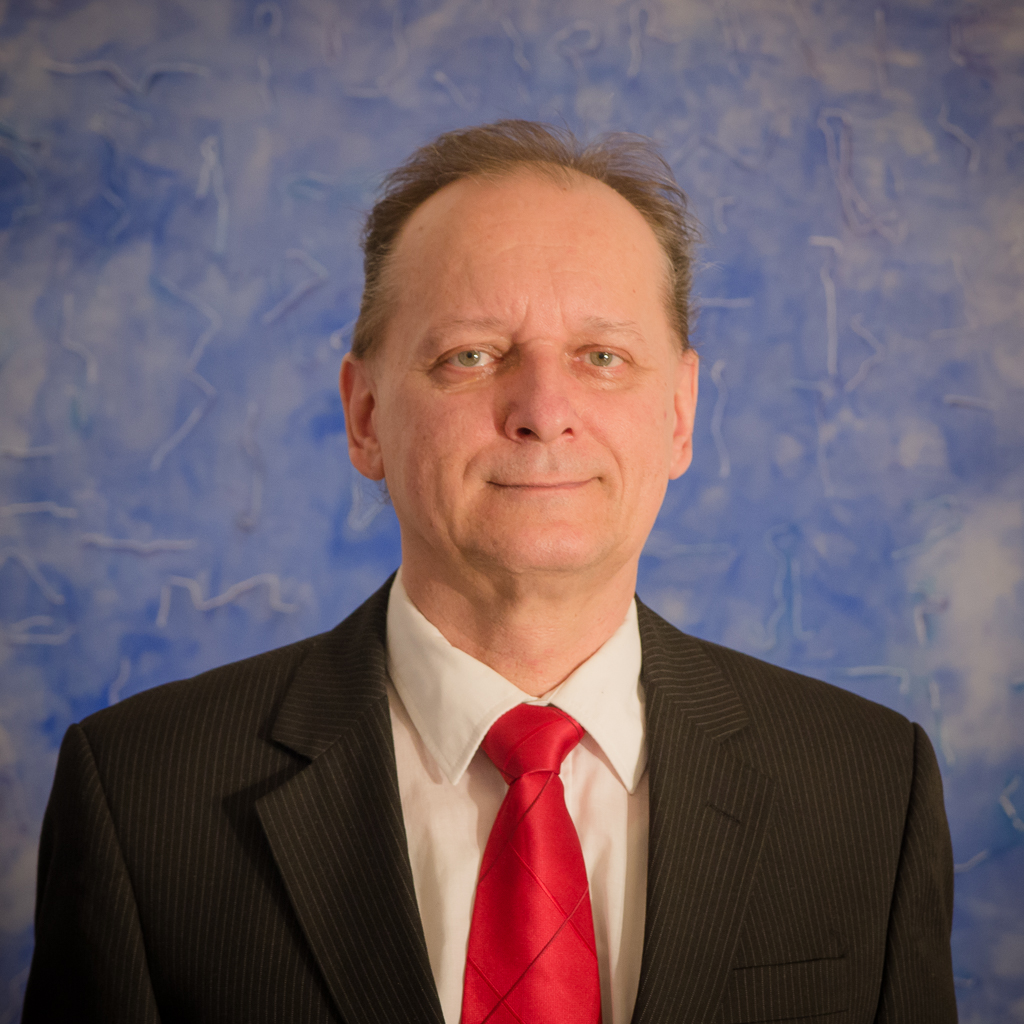 Ladislav Babsky
Lecturer
Ladislav Babsky's father passed away when he was just a teenager leaving him lost and searching  for direction. He studied to become a teacher and realized that his students, who were setting out to the real world, lacked in knowledge about how to set up good and happy well-balanced life.
Our jobs and careers are not everything in life. It is only a small part of it. Twenty-five years ago Ladislav started his quest to find courses to help himself and his students to set up a good life. He could not find a single one. He asked his colleagues and superiors, many of them teachers for decades. Their response was that they never heard about any such institute or even a course, although some mentioned about their own struggles in their life. His search led him to one conclusion that schools and courses are focused on careers and business only and is not designed for ordinary aspects of human life. 
Ladislav visited many psychologists, philosophers, thinkers, religion leaders, and asked them how to set up good and happy life because he wanted to design courses for the public. He came across lots of theories but realized that they do not work in real life conditions as those who were talking about it were struggling with life themselves and that he was venturing inside the wheel calling "career only education".  Ladislav designed the concept of a school for good and happy life and tried to introduce it to some intitutions and  universities. Since most of them are career and business oriented they were not interested, due to permissions from the government  to introduce new courses to their students without accreditation which could take decades to approve such a new subject.

Thanks to Ladislav's cooperation with CA Institute his courses are now available to the public.
How can we teach others if we are not the model for healthy living?
Courses are designed for EU citizens.
Visa assistance is available for other applicants.
We can deliver these courses worldwide when there is a group of at least 10 students registered!
Courses for future teachers of Real Life Sciences:
There is a lack of certified teachers in this field. This course is for future teachers of Real Life Science projects worldwide and consists of over 140 lectures in multiple subject lectures, workshops and require high natural sensitivity as well as basic manual skills.
Course duration: up to 3 years.
Prerequisites:
Fluency in at least  two languages.

English  as well as a second language.
The course can be completed part time around your working hours.
Open to all who are interested in the field of new type of education for 18+ students.
For more information please contact us.
Real life science courses for a good and happy life for the general public:
 What is Happiness in Life and How to Find it (Lecture – 2 hours) 
Happiness can have hundreds of forms. This lecture is about finding your own and making it last.
Cancer Prevention (Lecture – 2 hours)
Both Eastern and Western medicine have different approaches to cancer. This lecture explores new natural approaches specific for each individual.
How to Find a New Direction in Life After a Separation, a Divorce, a Death of Partner or a Pet (Lecture – 2 hours) 
One of the most difficult times in our lives is the loss of someone close to us. This lecture provides realistic and practical advice for coping.
From Depression to Happiness (Lecture – 2 hours) 
Having a good and happy life is everyone's goal, but attaining it isn't easy. Psychologists and philosophers provide thousands of theories but do any of them really lead to happiness? This lecture takes a deep look into this phenomena and shows you the path to your own happiness.
Stress and How to Remove Daily Accumulated Stress from Your Body (Practical Lecture – 2 hours) 
Accumulated stress impacts our mental and physical health. This lecture gives you tips on how to deal with it.
Why I am Here and What is my Life Mission (Scientific facts – not a religious lecture – 2 hours)
Do you have any idea as to why you are here and what is your purpose in life? This lecture aims to show you the way.
Dementia, Parkinsons, Alzheimers – Prevention (Lecture- 1 hour) 
The exposure of the head and brain to cold weather may play significant role as does nutrition and the consumption of alcohol.  Smoking, exposure to chemicals,  digestion and absorption of nutrients from food are only a few causes for these diseases. This lecture provides students with insight to training the brain through education.
 Winter Weather Mental Health Issues, Suicide and Life. How to Protect Oneself (Lecture -2 hours)  
Winters is a low period for everyone globally. This lecture deals with this issue. Research shows that about 55% of people who inflict self-harm have eating disorders. Women are more likely to self-harm as males represent about 35% of the total self-injury cases. As of December 2019, self-injury is not currently listed as an official mental health diagnosis. Self-harm and suicide attempts are not considered to be the same, however, there is a strong association between self-injury and suicide attempts. About 50% of people seek help for self-harm but only from friends instead of professionals. Close to 800,000 people die due to suicide each year, this is one person, every 40 seconds.  Students have higher-than-average suicide rates. Alcohol use, sleep deprivation and stress put students at an increased risk of suicide.
 Yoga in my Life – Activity for a Good and Happy Life (Lecture and workshop 2 hours)
With over 280 yoga schools which is the best for you? and why?  
 Good Life, Romantic Relationships and Life Happiness – How to Make it a Reality (Lecture – 16 hours)
This lecture is unique and is for everyone thinking seriously about life. It takes 15 years to complete. No psychological and philosophical theories are in this lecture.
Nutrition and Physical, Mental, Emotional, Genetic Degeneration. (Lecture – 4 hours)
This lecture focusses on research written in 1934 that was hidden for decades.  The food we eat changes our genes.  
Evening Chats with Tea, Cake and Biscuits (2 hours)
These chats deal with topics like health and well-being.
This full course consists of a total of 36 hours.
Single lectures are possible.
All lectures are realistic and practical that can be put to use immediately. No empty psychological or philosophical theories. Real life and real help for all who needs it.
Lectures are conducted in either English or Czech
Assessment:
Course for public: Self assessment.
We have more than 140 courses to choose from and we can make holiday programs for specific age groups, for example 65+ for more lectures on health issues and prevention.
Course for future teachers of  Real Life Sciences: 
You need to understand and be able to deliver minimum 100 lectures in at least 25 subjects. A Masters Degree is issued upon completion.
This is new type of education provides multiple subject teaching which is more than the ordinary two provided in other institutions.
Rolling Enrollment – Sign up today and start tomorrow
Tuition
One to one classes
566 CZK / 45 minute lecture
Tuition
Group classes with a minimum of 2 students
300 CZK / per 45 minute lecture
Full Course Tuition
Full group course of 36 lectures
10,800 CZK